Adoption fees
Medical care/support cost if needed
Special prescription food cost if needed
Prosthetics costs if needed
Special procedures/MRI/labs
How does it work? Simple.
Have your shelter and veterinarian contact CSADA to discuss your animal's needs and we will pay the shelter and veterinary office directly.
For more information please call Margaret Camara at (831) 277-3800.
To make this work, we need your TAX DEDUCTIBLE donations. Please mail your check to: CSADA, P. O. Box 1024, Pismo Beach, CA 93448
If you can, please set up a monthly donation for what ever you can afford.
No administrative paid staff, everything goes to the animals.
About Us
Origins
Care for Senior and Disabled Pets was started by Margaret Camara in loving memory of her dog, Chili, a spunky Chihuahua with much character and spirit, despite his medical ailments. The charity is now able to provide assistance to other pets in need.
Pancho 2021

A couple of months ago my mom's 10 lbs Chihuahua mix was savagely attacked by two 70 lb if not more, Huskies. "Pancho" had no chance against these two dogs. His belly had bite punctures and rips. He needed a lot of stitches. His front right leg was broken in many parts, that he needed to have a pin put through his whole leg that he needed to wear for months.
My mother after having already paid 6K to save his little life, now had to find more money to start Pancho's treatments. She saw where she needed help financially to pay more for treatment.
This is where CSADA and Margaret came in. I personally have known Margaret for over 15+ years, and know the love she had for dogs and the desire she has now to help all of the pets she can with her foundation. I consider her a great personal friend. In passing mentioned to her what my mother was going through. She didn't hesitate one moment and asked for the Vet's numbers and contacted them. Thanks to her, my mother was at ease knowing that CSADA would now help her.
Please, to whoever is reading this; I ask you to please make a contribution of any size to CSADA. 100% of any monies received go directly to helping the animals.
Thank you CSADA for the help you gave to my mother for her sweet Pancho.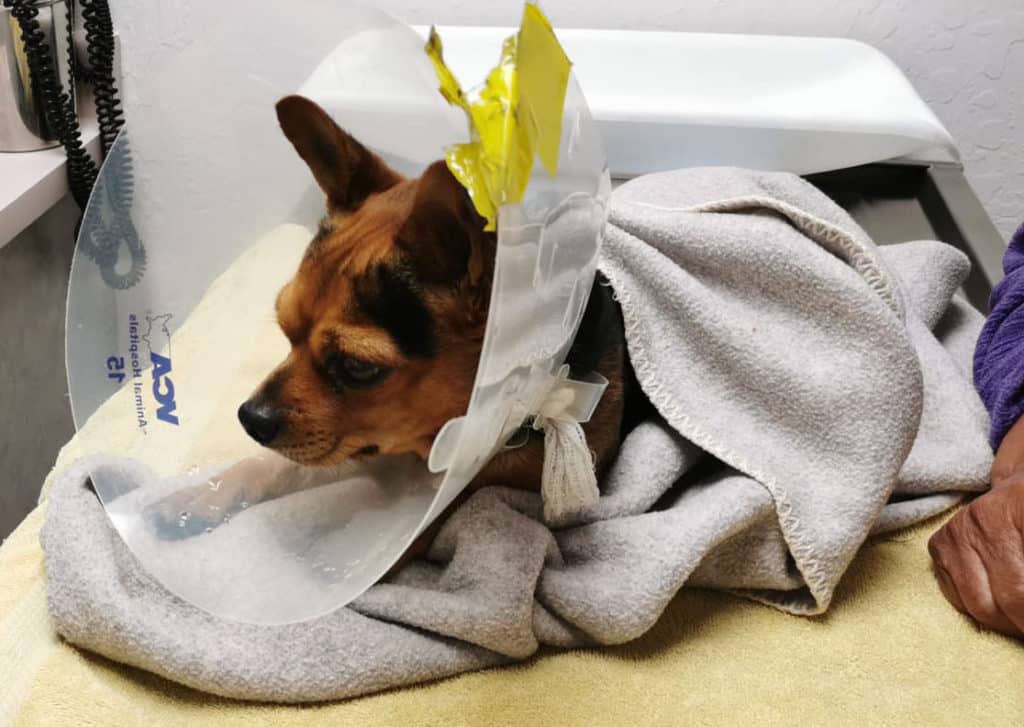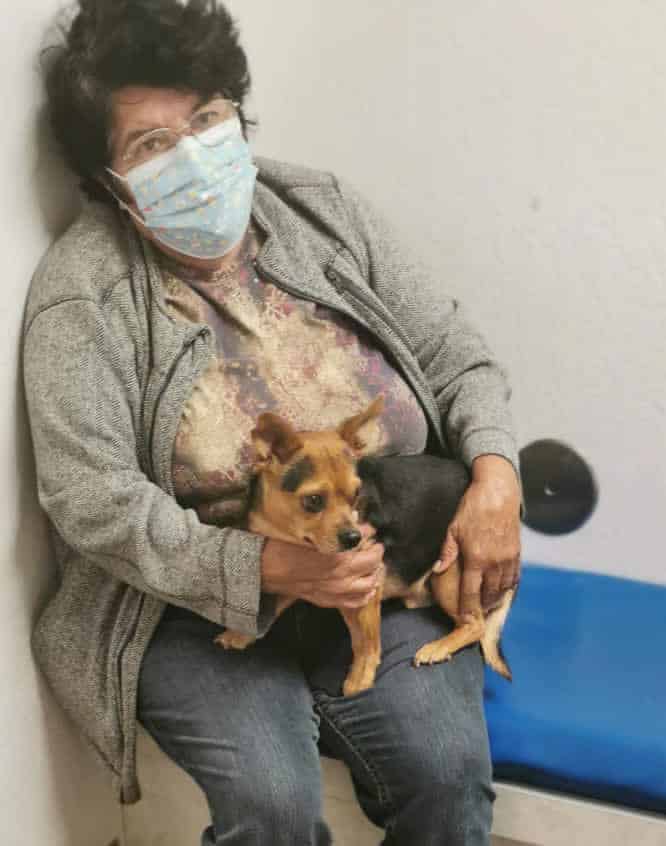 Care for Senior and Disabled Animals is a non-profit organization dedicated to keeping pets in loving homes when there is a financial need that might otherwise call for a pet to be prematurely put down. We work with veterinarians on a case-by-case basis to cover surgery or medication costs for families who cannot cover those costs for their loved animals.
Founder
My name is Margaret Camara. As an entrepreneur who has started several successful companies in the past, I saw a need to provide assistance to senior and disabled pets requiring attention. These adorable pets need an opportunity to remain in, or find, their forever homes in spite of their special needs.
100% of the money donated to Care for Senior and Disabled Animals (CSADA) goes to the animals and nothing to staff or administrative costs. Tax-deductible donations are needed.
Ways you can help
Please share this with friends and family. It would be a great way to spread the word and to help these sweet, old, and disabled animals. If you have any questions on how to do this, feel free to email us at [email protected].
UNLIKE OTHER CHARITIES, CSADA takes 0% of any donation towards administrative costs, 100% goes to the animals. There are no paid staff or Board of Directors. This IRS-approved 501©3 charity is not limited to California only. Every animal is special and every animal's life matters. Just because they are old or disabled, they still deserve a chance at a life with lots of love. These are special and adorable pets. This was created so low-income people can keep their beloved animal and not have to put it down, give it away or just throw it out of the house onto the street due to expensive medical costs (if it is just thrown out, it could get hit by a vehicle, fall into a storm drain or get attacked by wild animals). This pet may also be their only reason for getting up each day, since their children may have grown up and/or moved.
CSADA has partnered with Real Estate Brokers in San Luis Obispo, Monterey, Sacramento, Santa Barbara, and Los Angeles. I introduce buyers and sellers to the Real Estate and Loan Brokers and in return, they donate a portion of their commission to the animals. CSADA has partnered with Loan Brokers to provide loan services for your purchase. It is very important to me for you to know that I do not take any compensation. 100% of all donations received goes to the well-being and welfare of senior and disabled animals. Your referrals are so greatly appreciated.
Natural Toolbox displays local artist unique talented interventions. Natural Toolbox helps CSADA and offers a drop site for sneakers and shoes; thank you, Natural Toolbox, for your continued support!
THANK YOU WITH ALL MY HEART
Clients Testimonial
The Tail of the Horn family
An Unbreakable Bond
Olivia and Killy have loved each other since the day she was born. They share an unbreakable bond….and diapers. On the Oct 11th, 2023 he crossed the rainbow bridge after touching so many hearts around the country.
In memory of Zeena
Margaret with CSADA stepped in for me at a moment's notice the same day during my 11.5-year-old Doberman's emergency vet call. Not only did she cooperate with my vet clinic to make sure my dog lived but she also followed through with the diagnostics, aftercare, and even ongoing medication thereafter. Although my dog passed away almost two months later, CSADA gave me that amount of time to treat my dog as comfortably as possible, gave me time to prepare my dog and the family for coming to terms with her condition, and above all, gave me the most precious time with her that no amount of money in the world can buy.
I simply could not ask for a more fortunate ending than what was possible with the help of CSADA. I credit CSADA with the biggest peace of mind I could have possibly received.
A REAL organization that helps REAL life situations in REAL time.
-Brittani R.
You can help continue the mission of Care for Senior and Disabled Animals by donating to our cause now.
Nala gets the care she needed thanks to CSADA
Nala was found in a park as a stray dog with a major injury to her rear leg. It required bandage changes and sedation every few days. Once she healed from those months later, we realized she had some special needs. Our shelter veterinarian had diagnosed her with Syringomyelia and Epilepsy based on her symptoms. She would scratch at her face, something we learned was called phantom scratching. She would walk in circles, and she seemed to have some vision issues, she also started having seizures. Ideally the Syringomyelia and Epilepsy would be diagnosed through a neurologist and an MRI.
The expected price for all this was close to $3,000. Unfortunately, the shelter couldn't pay for all the testing she needed. She was on numerous expensive medications and her seizures were not completely under control, because of this the chances of her being adopted were slim to none. Because of that I adopted her and started reaching out trying to get funds to be able to afford an MRI and consult with a neurologist. Thanks to CSADA I was able to make an appointment with a neurologist. Unfortunately, once we got down to Los Angeles that day Nala was not doing well, we were unable to do the MRI. Although we changed her medications and gave supportive care she continued to decline. She was hospitalized and the veterinarian thought we should run a bone marrow test to check for cancer since her white blood cell count was irregular. The results showed that she had a really bad form of Leukemia and there wasn't going to be a way to cure it.
Although my baby didn't make it much longer than that I would never have been able to know what was wrong with her and afford her testing and hospitalization if it wasn't for this organization.
Because of CSADA I was able to help Nala as much as I could and provide a nice home for the time I had her.
– Stacy Damschroder
Georgie gets more time thanks to CSADA
When we found out that our recently adopted senior Chihuahua "Georgie" needed a vital and expensive surgery to continue living a normal life with us, we were very distraught and confused about how to proceed. The help we received from CSADA allowed us to go ahead with the surgery and hopefully give our sweet dog more time to spend with us. Today Georgie is happy and healthy, and we're so grateful to CSADA for making that possible!
Sincerely
Jeff and Sylvia Bohrer
Grover Beach, CA
Kiki
Kiki came to CSADA from Monterey County SPCA. She had a problem with her Right hip. Limped and carried the leg when she walked, she is just a year old. Csada knew it would be expensive surgery for someone to take her. Csada had an FHO done on her hip and with extensive therapy she is now walking, running and playing on all 4 paws as she was always meant to do.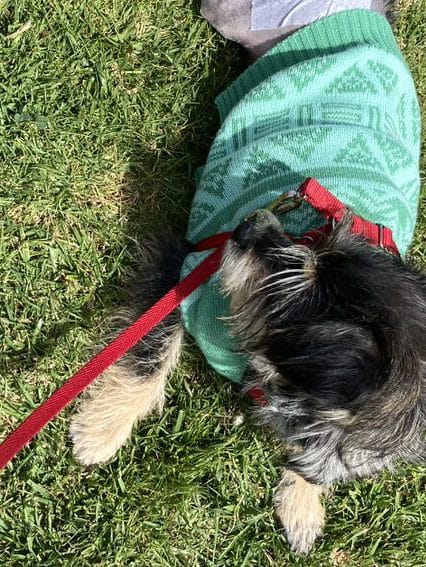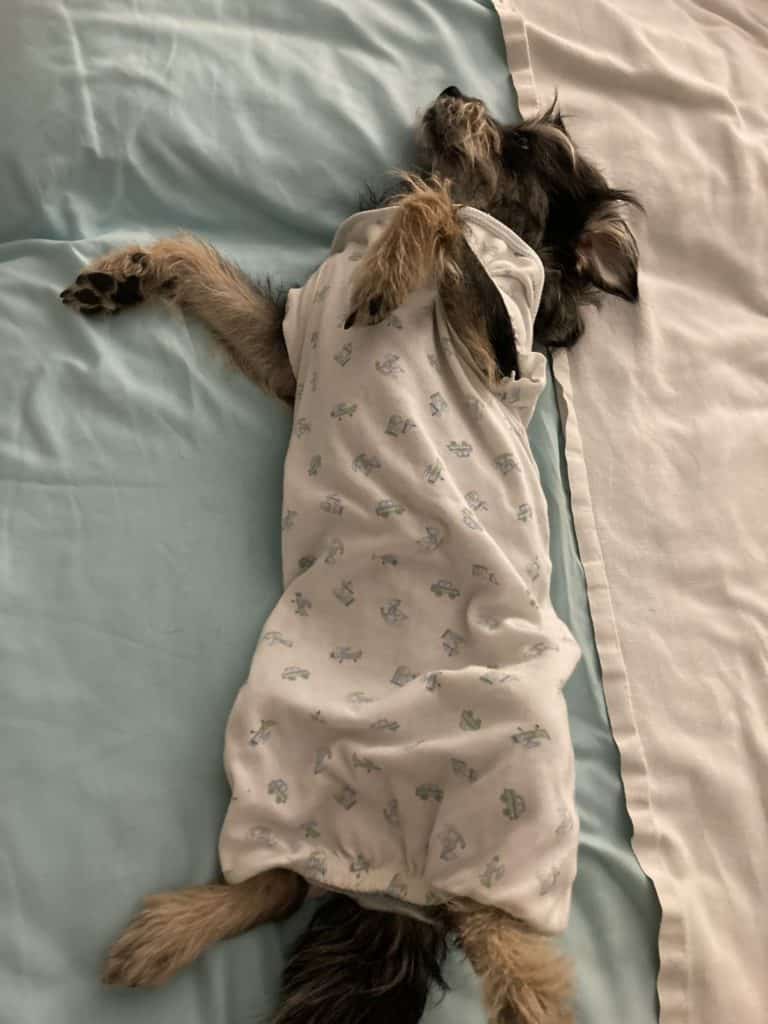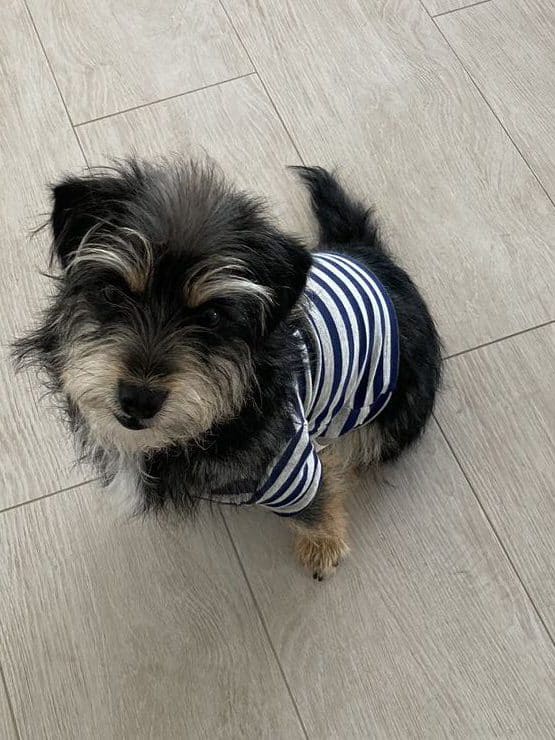 Ginger

Ginger came out of the Bakersfield SPCA as the older person who had her was not able to care for her. Today Ginger and Kiki are best of friends.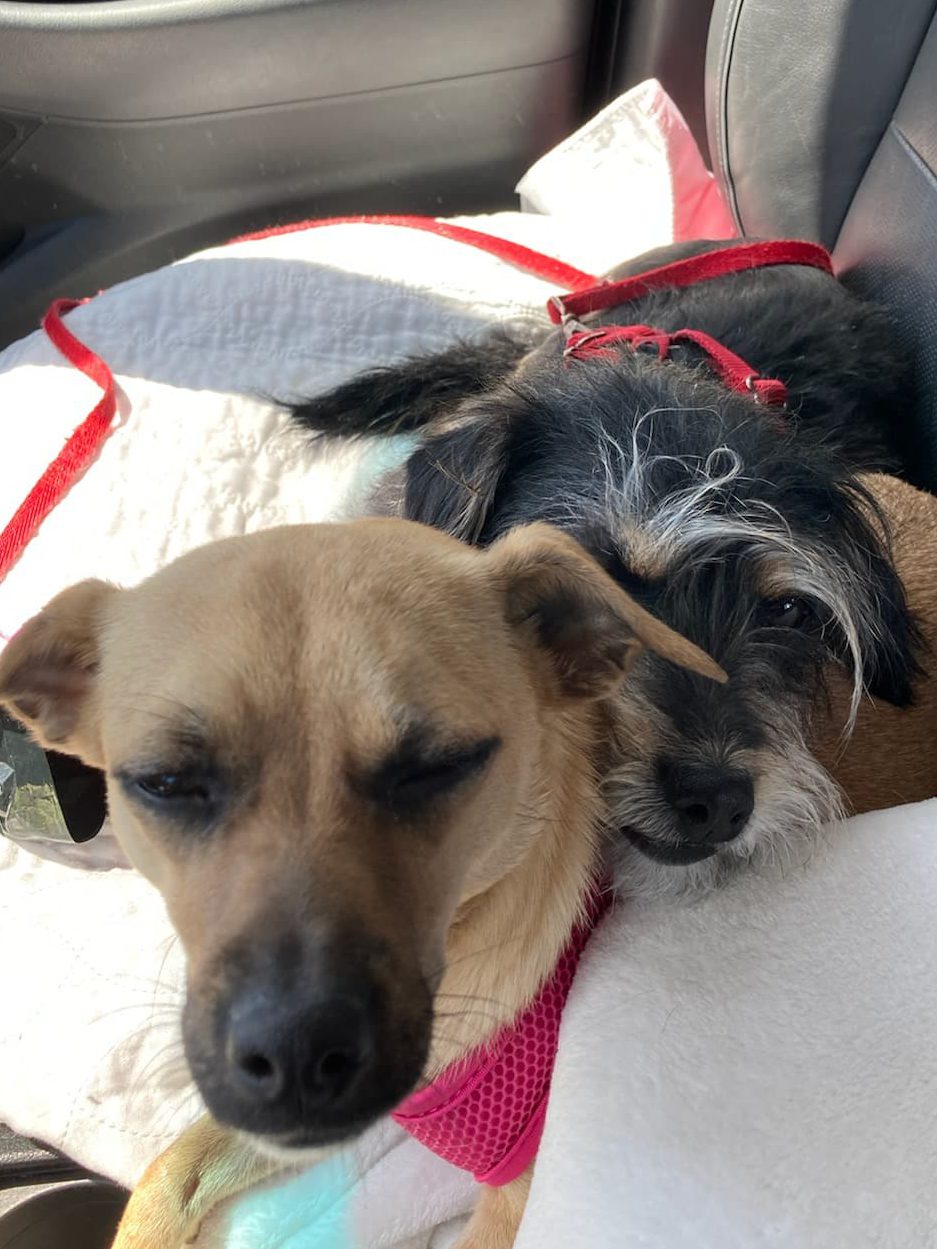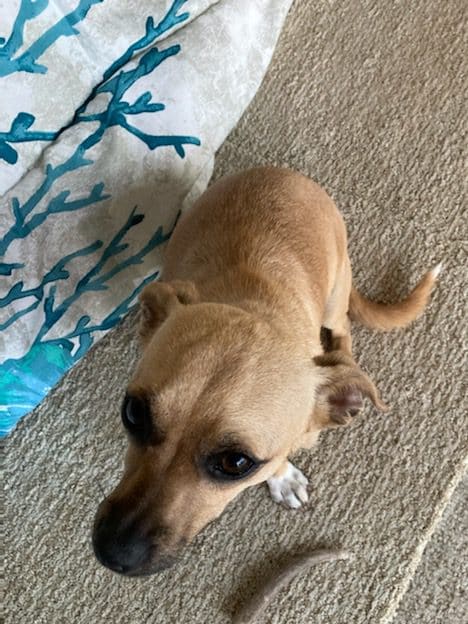 Thank you LegalZoom
Care for Senior and Disabled Animals (CSADA) would like to extend a very grateful thank you to Brian Liu, a partner at LegalZoom, for his help in preparing and filing the paperwork to create our non-profit corporation. CSADA founder Margaret Camara states, "We could not have done this without them."
Forming CSADA as a non-profit 501c3 corporation means that all donations made will be tax-exempt and you can claim your donations as tax deductions on your return. All this means that more money goes to helping the animals and not running a business.
So, once again, CSADA would like to say thanks to Brian and LegalZoom and to all of you who have donated money or time to help further the mission of helping animals in need.
Testimonial
"We are forever thankful to Margaret Camara and CSADA for their ongoing financial support for one of our very special rescue dogs, Killey, a small senior Minpin. He is a special needs dog that requires daily medical care as he is completely incontinent and has secondary complications with his bladder that require extra attention and care. Margaret has been his champion for several years now, providing food, diapers and medical care, and ancillary support for his needs. Killey is with wonderful forever fosters and Margaret and CSADA have been a great source of support for them as well with this very special boy.
We are truly grateful and appreciative to this wonderful foundation and its founder, Margaret Camara.
–Linzi Glass
Coastal Veterinary Rehabilitation & Acupuncture

We heartily recommend Central Coast Veterinary Rehabilitation and Acupuncture for taking care of your senior pet needs. We appreciate the recent fundraiser held at their new location to benefit Care for Senior and Disabled Pets. A huge thank you, also, to Dr. Rebecca Staple for giving Allie a wonderful acupuncture treatment during the fundraiser.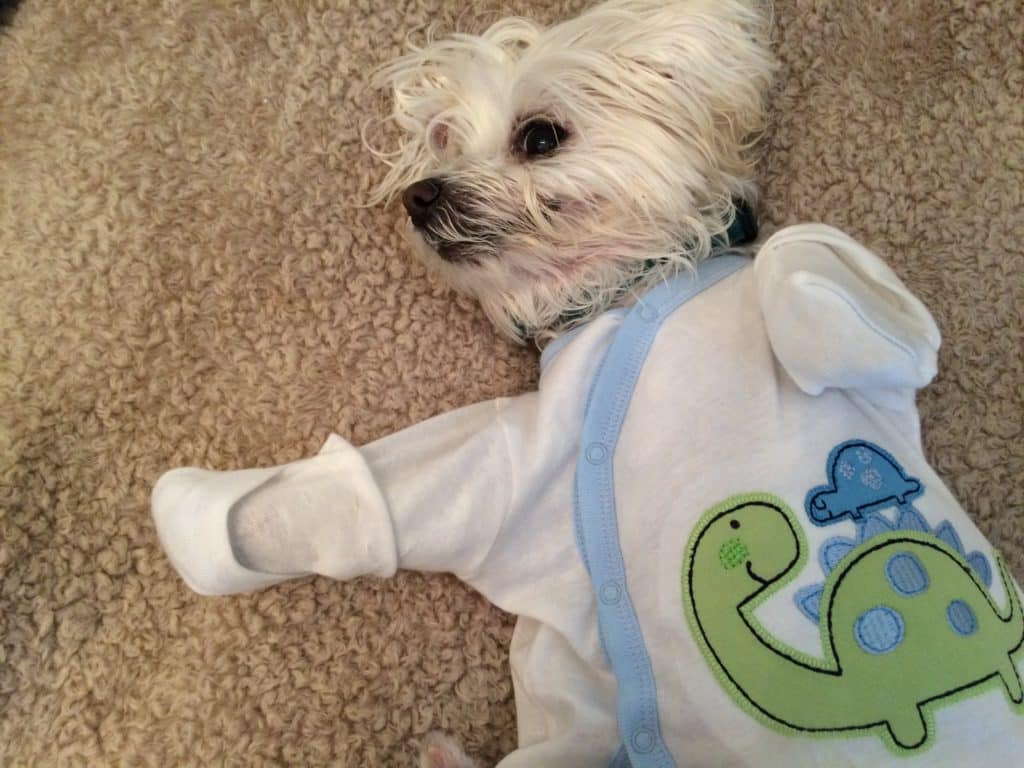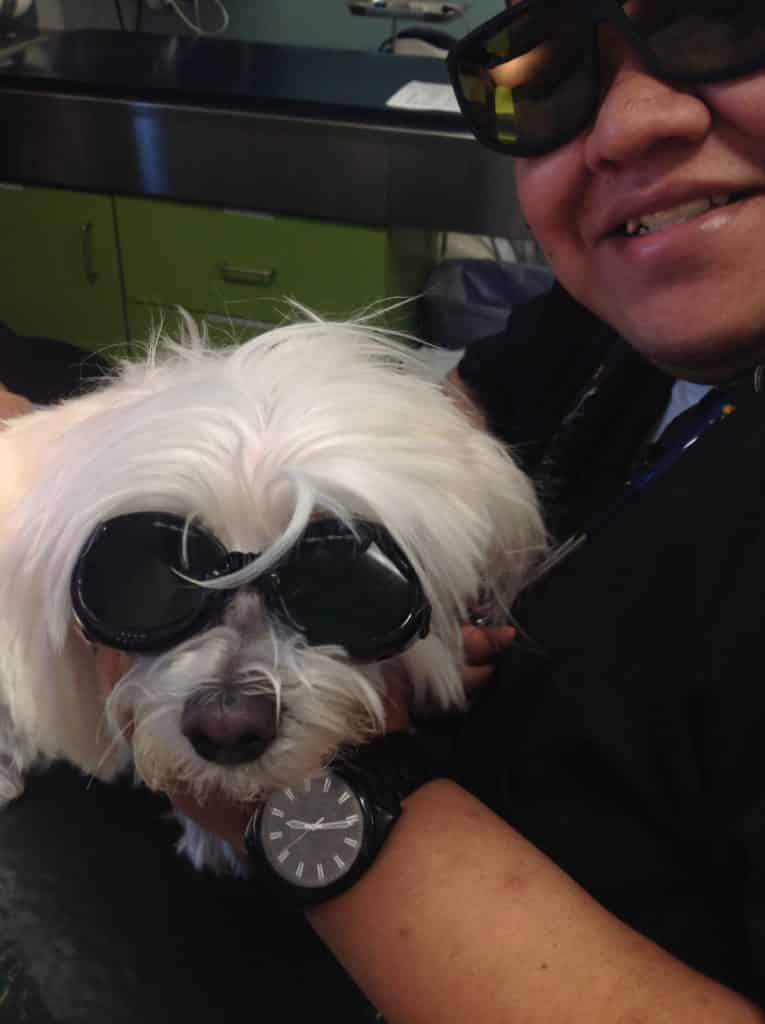 Thank you to Pismo Beach Vet

We appreciate the efforts and support of Pismo Beach Veterinary Clinic. They are helping to promote our initiative and they take excellent care of our senior pets.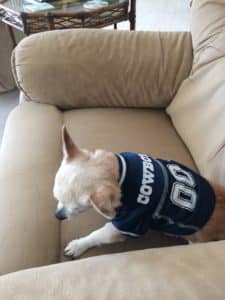 Sadie crossed the rainbow bridge on October 12th, 2021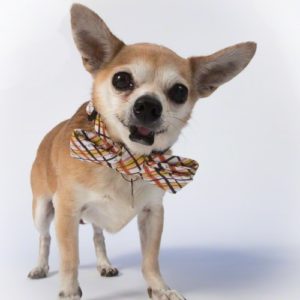 Special Thanks

Jan Sanderlin, Concierge Realty (805) 680-1400
JoAnn Outland, Outland and Associates Real Estate (805) 441-5574 (JoAnn)

CSADA wants to thank James Outland for web site and updates.